YouTube Marketing Domination
Supercharge Your SEO Rankings and Be on Google's 1st Page in Minutes!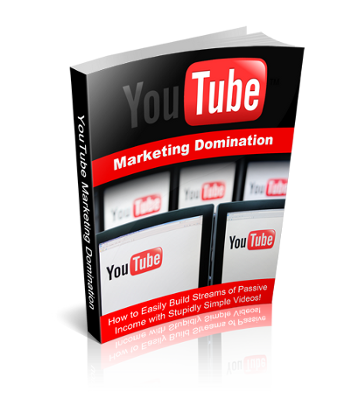 Sick of wasting time and money trying to rank your websites? I have a better method… it's called YouTube Marketing Domination, and it will bring your marketing efforts to a whole new level.
Save hours and hours of wasted time in the trenches trying to rank your site when you can create a high converting video in just minutes and start making money the SAME DAY!
This Course Will Include:
How to Make PASSIVE Income from Video Marketing

Finding an Irresistible Offer to Promote

Setting Up Your YouTube Account to EASILY Rank Your Keywords

How to Profit from Other People's Videos

How to Create A High Converting Video in 10 Minutes or Less
How to Rank Your Video FAST (much quicker than ANY website )
How to Automatically Bring in a MASSIVE FLOOD of Hungry Buyers to Your Videos Overnight

How to DOMINATE Your Competition

Special Backlink Methods To SUPERCHARGE Your Video Rankings

Adding a Link INSIDE Your Video for Skyrocketing Conversions